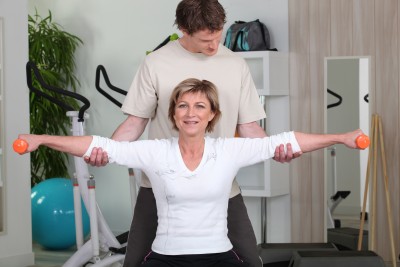 At West Coast Kinesiology Orthopaedic and Sports Injury Clinic we provide quality physiotherapy assessment and treatment emphasizing a movement approach. Even though we specialize in rehabilitating athletes, you can be assured that non-athletes can also benefit using this expertise for pain reduction and movement restoration. We always provide exercise as part of our therapy, no matter what age or ability level. Treatment may involve a variety of methods and modalities including: ultra-sound, electrotherapy modalities, heat/ice, manual therapy, acupuncture, posture correction, stretching and strengthening. Our university trained physiotherapists are committed to providing quality care by participating annually in postgraduate courses in order to stay informed of the latest evidence-based physio treatment techniques.
Neurological Conditions: physiotherapy rehabilitation can help many conditions from head injury, stroke, Multiple Sclerosis and Cerebral Palsy. Long term complications such as muscle tightening can reduce mobility further, yet easily be resolved.
Musculoskeletal Injuries: Bone, muscle, joint disorders, caused by old/new injuries, falls, surgery and disease such as arthritis, sports injuries, tennis elbow, and joint stiffness.