Physical Activity, Fitness and Lifestyle Appraisal
West Coast Kinesiology utilizes the Canadian Physical Activity Fitness and Lifestyle Appraisal (CPAFLA) health-related physical fitness assessment and counselling strategy to help our clients make permanent positive changes in their life. The CPAFLA represents a series of standardized testing and counselling procedures developed by the Canadian Society for Exercise Physiology (CSEP) that is appropriate for the general public (refer to www.csep.ca for more info). The assessment is commonly used as a measure for the health-related fitness of the general population and is administered on over a million Canadians each year by trained CSEP health and fitness professionals (CSEP, 2003).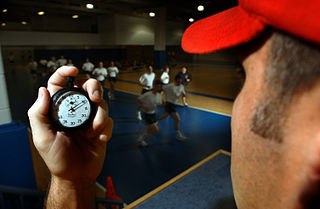 The CPAFLA appraisal includes pre-appraisal screening and objective measures of physical activity participation, metabolic fitness, body composition, aerobic fitness, musculoskeletal fitness, and back fitness. Following the assessment an individually tailored physical activity participation counselling session that focuses on the results of the CAPAFLA assessment can be administered. The counselling session functions to: (1) educate participants regarding the health-related importance of each and every component within the CPAFLA and the health benefits associated with physical activity participation, (2) provide participants with Canadian standardized health-related interpretations of their personal fitness results, (3) and setting health-related goals based on individual measurements with reference to: (i) Canadian normative fitness data, (ii) Canada's physical activity guide, (iii) Canada's food guide, and (iv) personal issues (e.g., activity preference) and personal daily/weekly schedules, and finally (4) provide clients with a wealth of resources and motivation to take their health to the next level!
Upon completion of this assessment you will receive a summary or 'snapshot' of your current health related fitness and an 'action plan' to help you reach your health goals. Takes average of 1 hour to complete.
More specifically, the new CPAFLA includes the following assessments:
Subjective assessment of health-related physical activity participation via the Healthy Physical Activity Participation Questionnaire (HPAPQ)
Baseline Measurements
Resting Heart Rate
Resting Blood Pressure
Anthropometric Measurements
Height & Weight
BMI – Body Mass Index
WC– Waist Circumference
Aerobic Fitness
Cardiovascular evaluation (sub-maximal test of aerobic fitness with a predicted VO2 max) using a step-test protocol.
Musculoskeletal Fitness
Push-ups (muscular endurance)
Vertical Jump (peak leg power) or balance
Back Extension (lower back strength and muscular endurance)
Grip Strength (muscular strength)
Sit and Reach (lower back / hamstring flexibility)
Cost: $125
Some health plans may cover the cost of a fitness assessment.