Rehabilitation Services
We provide rehabilitation for a variety of soft-tissue injuries and health-related conditions including: Motor Vehicle Accidents, over-use injuries, lumbar disc herniation, Osteoporosis, Diabetes, aquatic therapy for arthritis, and re-activation programs relating to chronic pain or fatigue. Each condition has special considerations that Personal Trainers and Weight Room Instructors do not have the knowledge to assist you with and are outside of their scope of practice and insurance. Also, many people get into cycles of either doing too little physical activity or too much, which often makes their condition worse.
How Can You Benefit From Kinesiology?
Healthier daily living
Reduced incidence of disease and injury
Reduced incidence of pain and discomfort
A better understanding of how your body works
Faster recovery from injury
Better work, exercise, and sport performance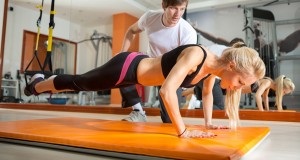 BCAK Practicing Kinesiologists Are:
Professionals who have obtained a 4 year university degree in Human Kinetics or Kinesiology from accredited, recognized universities such as SFU, UBC and University of Alberta and Windsor. They can be either a bachelor's, master's or doctorate degree. Course content can include: functional anatomy, muscle biomenchanics  of movement, cellular biology, cardiac pathophysiology, human growth and development, neural control of movement, nutrition and obesity.
Able to assess human movement, performance, and function by applying the science of biomechanics, anatomy, physiology, and psychomotor behaviour.
Involved in the rehabilitation, prevention, and management of disorders to maintain, rehabilitate, or enhance movement, function or performance in the areas of sport, recreation, work, and exercise.
Professionals who provide consulting services and develop policies related to rehabilitation, ergonomics, and occupational health and safety.  They belong to the British Columbia Association of Kinesiologists (BCAK) and abide by the rules and regulations of that association.
One of our kinesiologists is also a Certified Exercise Physiologist (CEP) and High Performance Specialist™ (HPS), qualified to administer appropriate submaximal and maximal assessment protocols for the evaluation of physical fitness to athletes and non-athletic individuals. This certification is through CSEP, the Canadian Society for Exercise Physiology.
Kinesiologists are trained in large, accredited universities all over the world that employ science and peer-reviewed, evidence-based methods in research and practical application just as other disciplines in the medical field.
Insurance Coverage: Kinesiology is usually covered by ICBC if you still have a claim open from a motor vehicle accident. There are some situations where ICBC may not fund a treatment program for kinesiology, so it is best for you to contact them to discuss your particular situation before you attend treatment. You will need a doctor's referral for an active rehabilitation program by a kinesiologist unless your MVA occurred within 12 weeks of your first appointment – then you do not need a doctor's referral to attend treatment.
Many extended health plans now offer a global health spending accounts fund that makes you eligible for various services including Kinesiology. You are recommended to check with your provider in advance to find out about specific treatments that fall under their guidelines. The Chamber of Commerce Plans across Canada now have a provision for kinesiology sessions in their extended health section. The extended plan must specify "kinesiology" as being covered, otherwise your receipt will be rejected.
CSEP is a Network Member of ACSM's campaign to prevent metabolic syndrome and cardiovascular disease and is committed to supporting the guiding principles of Exercise is Medicine™ which promotes exercise prescription by family physicians.
How to get Extended Health coverage for kinesiology services.
The type of coverage depends to a large extent on what services the employees want. If there is a desire from management and the employees for active, exercise-based rehabilitation or prevention of diseases such as diabetes, high-blood pressure and other metabolic conditions, then the employer can negotiate kinesiology or exercise physiology (CSEP) services into their extended health plans.
What you can do.
Contact your employer and ask for kinesiology services to be covered during the next policy review. You can also contact us at (604) 467-4675 for any additional information.
ATHLETIC TAPING
West Coast Kinesiology offers expertise in athletic taping for athletes and/or sports teams.  We provide taping to protect injured areas, promote an earlier and safer return to sport, or to prevent the recurrence of an injury. At this time, only our physiotherapists do taping during a standard physio appointment.
Athletic taping is a procedure that involves the application of specialized tape to the skin to help maintain stability of the bones and muscles during activity. Taping is an effective treatment for relieving pain, stabilizing joints, and creating body awareness. Taping can be used for:
Joint and ligament support
Pain control and management
Postural retraining
Joint position and proprioception
Positional correction and increased support
Sports rehabilitation
Time required varies with the joint(s) and the purpose of taping, but is generally 15 to 30 minutes.
Athletic Tape Fees (including the cost of taping supplies), are as follows:
Small joint taping (foot, ankle, hand, wrist, elbow)………..$15
Large joint taping (knee, hip, shoulder)……………………….$20