Physiotherapy Clinic Location Map
At West Coast Kinesiology Orthopaedic and Sports Injury Clinic we provide quality physiotherapy assessment and treatment emphasizing a movement approach. Even though we specialize in rehabilitating athletes, you can be assured that non-athletes can also benefit using this expertise for pain reduction and movement restoration. We always provide exercise as part of our therapy, no matter what age or ability level. Treatment may involve a variety of methods and modalities including: ultra-sound, electrotherapy modalities, heat/ice, manual therapy, acupuncture, posture correction, stretching and strengthening. Our university trained physiotherapists are committed to providing quality care by participating annually in postgraduate courses in order to stay informed of the latest evidence-based physio treatment techniques.

Neurological Conditions: physiotherapy rehabilitation can help many conditions from head injury, stroke, Multiple Sclerosis and Cerebral Palsy. Long term complications such as muscle tightening can reduce mobility further, yet easily be resolved.

Musculoskeletal Injuries: Bone, muscle, joint disorders, caused by old/new injuries, falls, surgery and disease such as arthritis, sports injuries, tennis elbow, and joint stiffness.
Physiotherapists can help you with:
Diagnosing and assessing movement dysfunctions
Activities of daily living assessment
Normal movement restoration
Alleviating pain
Restoring mobility
Post-operative surgical care (e.g. hip/knee/shoulder arthroplasty)
Returning to work, sport or play
Providing education related to specific injuries and disease
Prevention of sports injury
Improving posture
Fall prevention assessment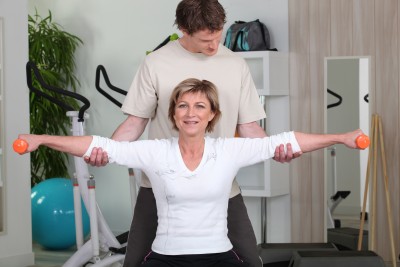 Some of the conditions that Physiotherapists evaluate and treat include:
Musculoskeletal Injuries
Joint or muscle pain, weakness, stiffness or swelling
Mal-alignment syndromes and Scoliosis
Pre and post surgery care
Motor-vehicle Injury/Whiplash
Back and neck pain
Disc protrusions and Sciatica
Work related injury (WorkSafeBC)
Fractures
Sprains/Strains
Overuse Injuries
Tendonitis
Tennis elbow
Rotator cuff Impingement or tears
Poor posture
Nerve Injuries/impingement
Post Stroke (CVA) therapy
Traumatic brain injury (TBI)
Bursitis
Sports injuries
Arthritis
Osteoporosis
Cardiovascular conditions
Lymphedema
Neurological rehabilitation including spinal cord injury, multiple sclerosis & cerebral palsy

The physiotherapist will work with you to achieve maximal physical functioning and independence by providing personalized physio treatment based on your specific needs. The goal of therapy is patient independence in managing their injury or medical condition and by providing education, the physiotherapist will help you to understand your condition so that you may decrease or prevent reoccurrence of disability.
Hip and Knee Replacement Therapy
Total hip and knee replacements are some of the most commonly performed surgical procedures today and an essential part of the rehabilitation process after surgery is physiotherapy. We aim to maximize your function and independence and minimize complications after surgery. Joint weakness may persist for up to two years after surgery, even for people with a normal walking pattern. Many studies have shown that weakness is a major risk factor for falls in older persons. To counteract such problems, gentle exercise is important in rehabilitation after hip replacement surgery. Specific, personalized exercises to strengthen your muscles and restore movement for walking and other normal daily activities are given to each patient. Education is an important part of rehabilitation and includes a review of hip and knee precautions, anatomical reasoning for restrictions, and safe mobility and postures. Our clinic also provides land and pool based programs which are popular and cost effective.
Physiotherapists are "Body Specialists" and are skilled in diagnosing and treating musculoskeletal conditions.
Physiotherapy FAQ: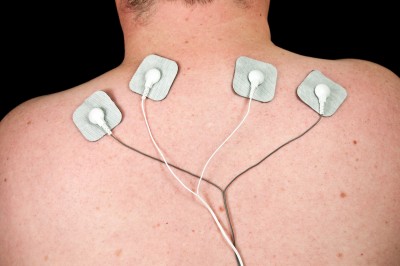 Do you need a doctor's referral?
No, you do not need a doctor's referral to see a physiotherapist. However, a doctor's referral is required if your visits are approved by ICBC or WCB.
Where is the clinic?
We are located at "MAPLE PLACE" #203-22971 Dewdney Trunk Rd., Maple Ridge, BC, V2X 3K8. Location map
What are your hours?
Currently we are open Monday to Friday: 8:00 am until 8:00 pm.
Do you need to make an appointment and how long are they?
Yes, you need to book an appointment by calling 604-467-4675. Most appointments vary between 30 and 60 minutes long. In order to bill WCB or ICBC we need your claim number and personal health number (Carecard). Please bring this information with you.
What is involved in treatment?
After an initial assessment, treatment may consist of exercise, hands-on techniques (manual therapy) to work the muscles or mobilize stiff joints, modalities (ultrasound, interferential current, TENS etc) to help with pain control, and education and exercises.

How much does it cost?

Assessment: $65
Treatment: $60 per session
ICBC administration fee: $25
Late cancellations (less than 24 hours) or No Show Fee: $40

Our university trained physiotherapists are here to assess and treat any injuries, chronic problems and /or postural imbalances. We will work with you to address your mobility, strength, flexibility, pain control, proprioception and balance using manual hands-on techniques, modalities, education and individualized exercise programs.

Most extended health plans cover physiotherapy treatment. Please check with your individual plan for details.

No doctor's referral is needed.
What method of payment is accepted?
We accept cash, debit, VISA, MasterCard and/or cheques, payable at each visit.
Is there a cancellation fee for appointments?
Yes, your appointment time has been exclusively reserved for you. We require at least 24 hours notice for cancellation. The late cancellation or no show fee is $40 per visit.
What does my extended health plan cover?
There are various health plans, all with different physiotherapy treatment coverage. You need to check with your own plan. Some plans also require a doctor's referral.
Can WCK Physiotherapy directly bill my extended health plan?
We are unable to do this at this time. We will issue you receipts that you would need to submit to your health plan.
Insurance Coverage:
No referral is required and patients may be covered under the following plans:

Extended Health Care Group Benefit Plans
Many British Columbians have extended health benefits through a workplace group insurance plan. Coverage varies, often with an annual ceiling amount. Sometimes a physician's referral is required for reimbursement of claims. Check with your plan. We do not bill the insurer directly. When you come in to see us, you pay for the session over the counter, we issue you a receipt and you send the receipt in to your insurance company to get reimbursed.

WorkSafeBC
We do accept WorkSafeBC claims for physiotherapy, however we do not accept WorkSafeBC claims for massage therapy at this time.

ICBC
British Columbians injured in automobile accidents do have ICBC insurance. Check with your ICBC adjuster regarding registered physiotherapy or massage therapy coverage. Patients will be required to supplement the cost of the physiotherapy or massage therapy visit at our clinic. User fees for physiotherapy are $25 per visit. User fees for massage therapy are $32 for 30 minutes; $47 for 45 minutes; and $72 for a 60 minute massage.

RCMP
RCMP members pay for their sessions at the private fee rate and need to submit receipts to their health plan to get reimbursed. We do not bill directly to Blue Cross for those services at this time.

Medical Services Plan
We currently do not provide therapy for those on Premium Assistance through British Columbia Medical Services Plan (MSP). Those on Premium Assistance have the option of accessing our services with the regular fee structures.
Sports Injury Coverage:
When a parent or guardian pays for league fees for their child to play minor sports, part of that fee goes to insurance. It is generally known that this insurance covers catastrophic incidents like death and very serious injury, but what is less well known is that it also covers physiotherapy fees for most major sports. If the injury occurs in a sanctioned practice or game, the injury is eligible for physiotherapy coverage by the insurer. Some sport associations require that you use your private extended health plan coverage first but for those parents without a private health plan through work, this sport insurance will begin right away. You will need to pay for sessions over the counter and submit receipts to the sport insurance company. Coverage extends to referees and officials as well as athletes.

The parent must notify the insurance company within 30 days of the injury and must bring the child in to see the doctor within 90 days of the injury and have the requisite forms completed by the family doctor and sent to the insurer in order to claim fee reimbursement. See instructions below regarding viewing and printing claims forms.

Physician's forms for most sports injuries are located here and here for hockey players.

Provincial and nationally carded athletes (Bronze, Silver and Gold level) can be covered through The Canadian Athlete Insurance Program (CAIP). CAIP is available to all Canadian athletes, coaches, managers and officials who are members in good standing of a sport governing body, such as a National Sport Organization, Provincial Sport Organization, Canadian Sport Centre, established Sport Teams, Leagues or Clubs.